Request For Demo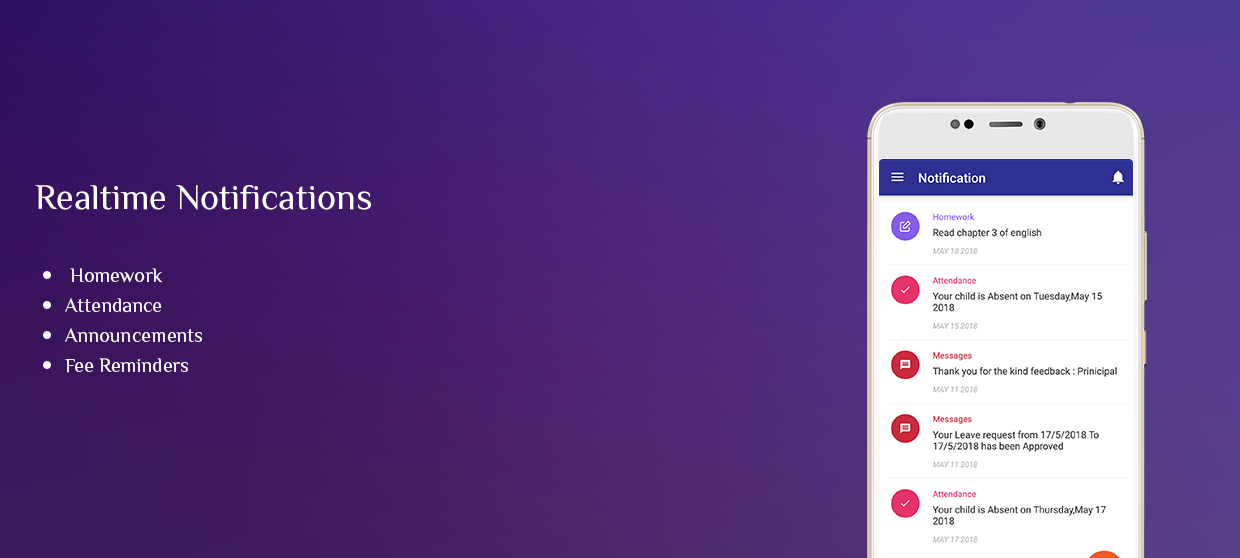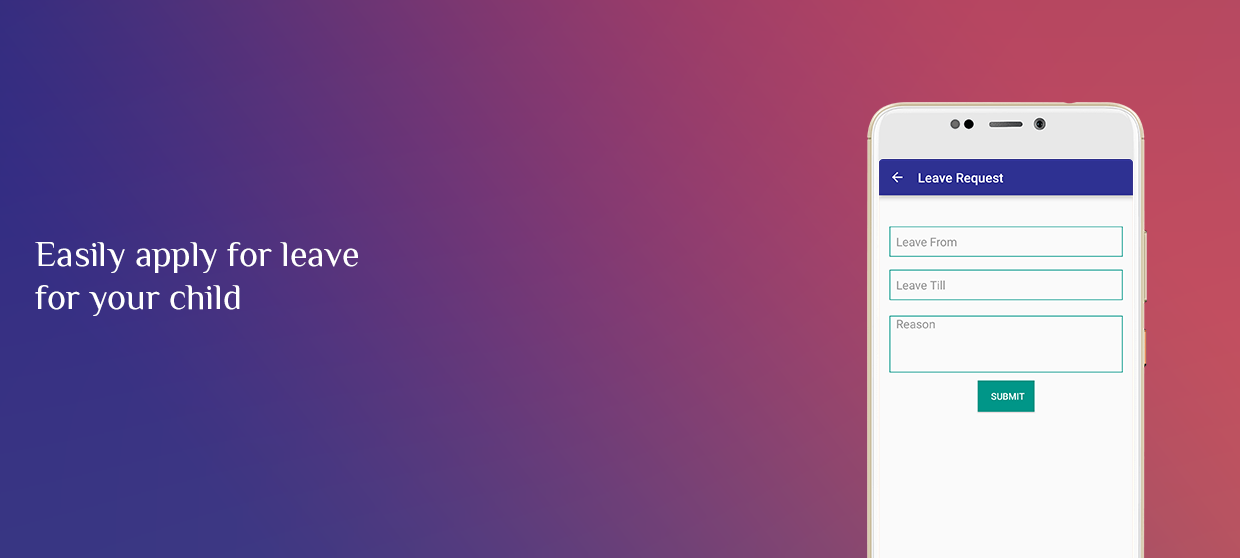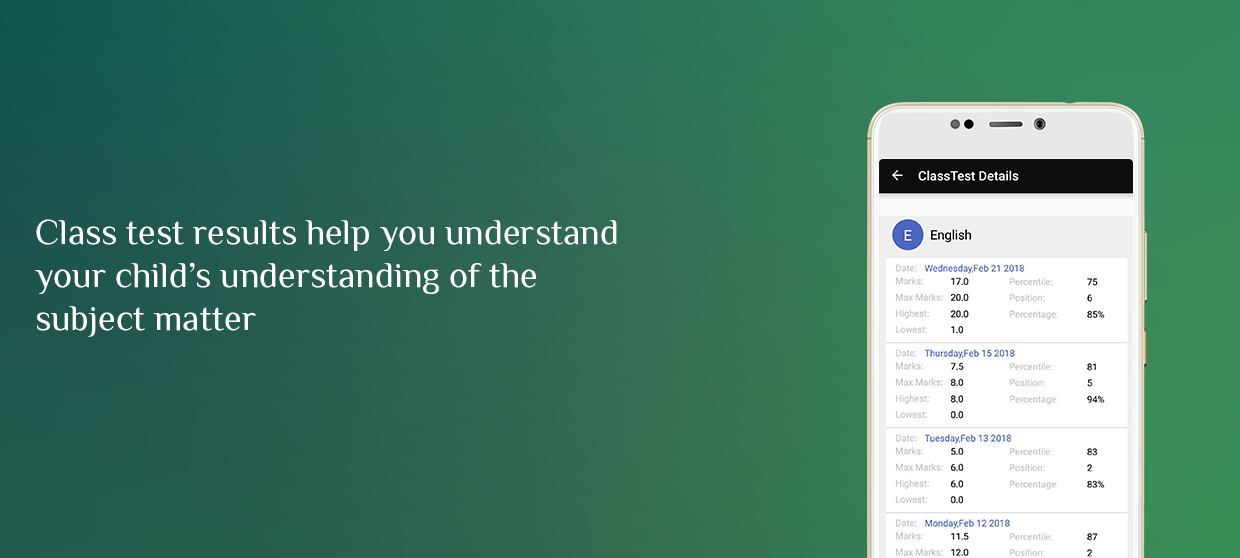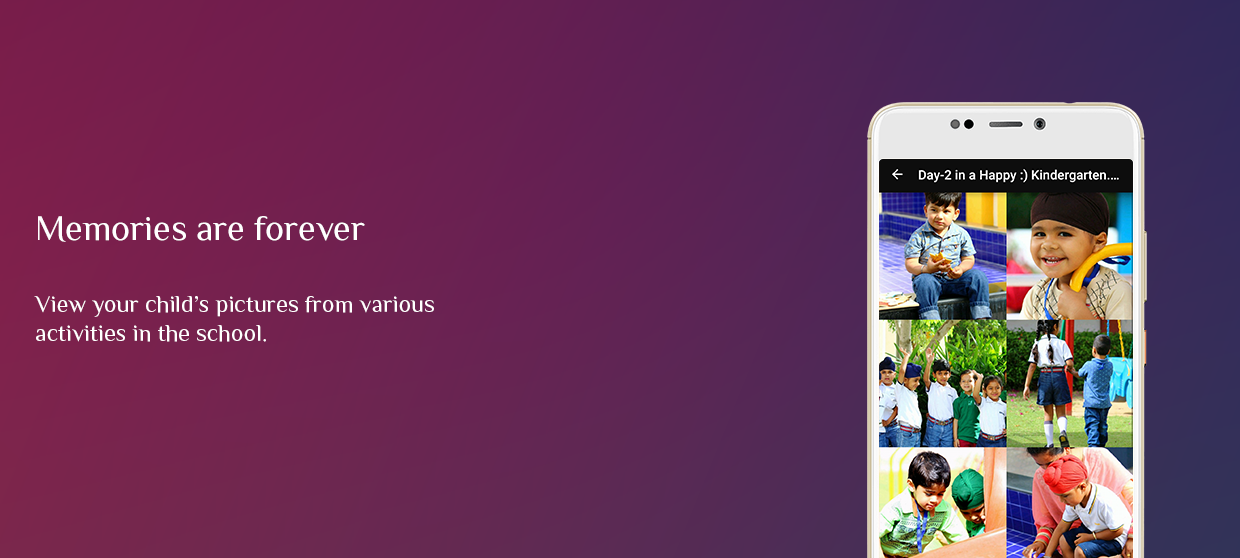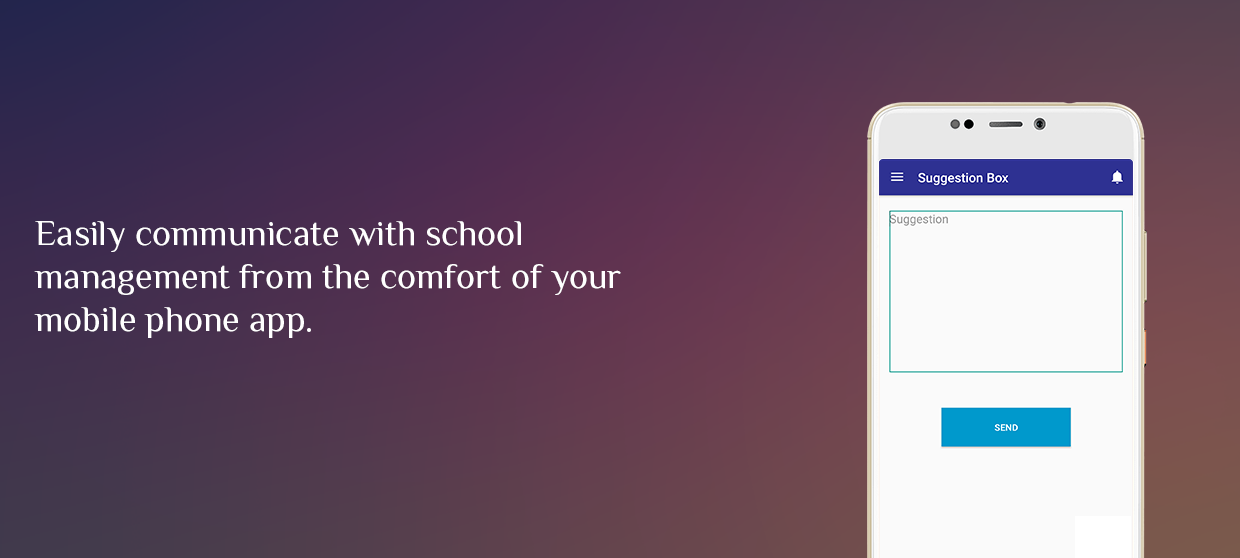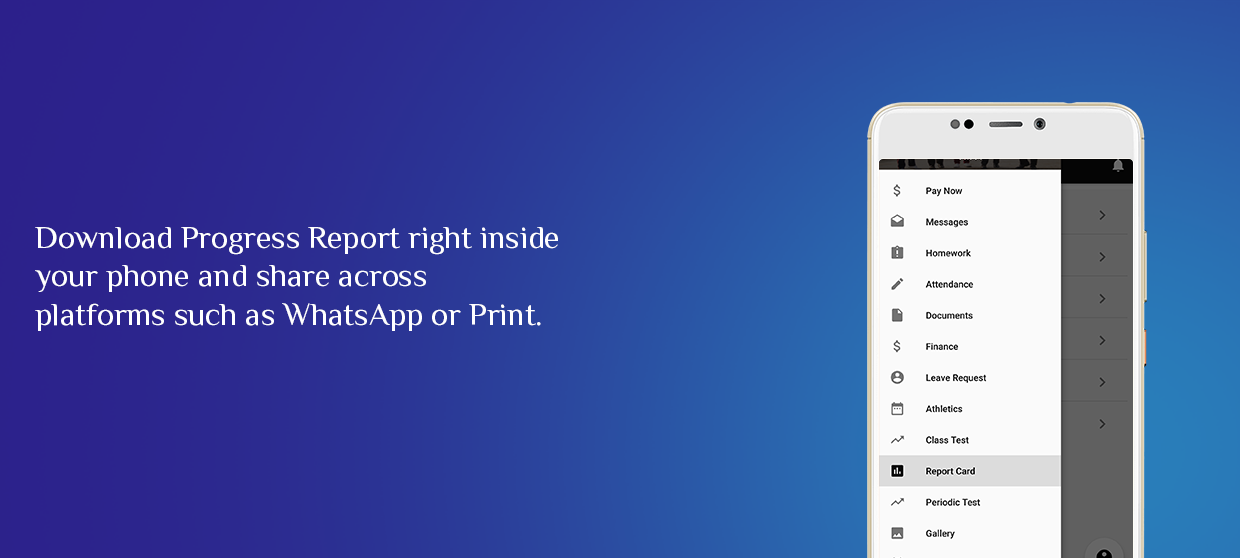 REAL-TIME NOTIFICATION FROM YOUR SCHOOL
Never miss out on any updated from your child's school
Stay up-to-date on your child's progress in school
Never miss a homework or assignment update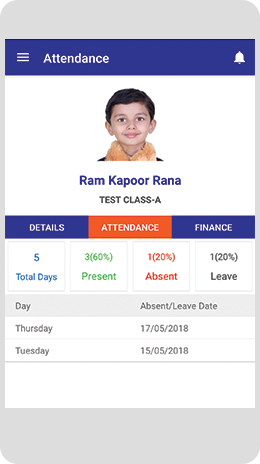 VIEW ATTENDANCE DETAILS
Keep track of the attendance of your child
Know the dates when your child didn't attend school
ACADEMIC PROGRESS
Parents can see their child's progress through test results
Privacy of individual students is maintained and the parents only see the marks of their own ward
Parents can give better guidance to their children when they know how their child performed in a particular test on a topic from a subject
Parents can easily download copy of their ward's report card in pdf format
This report card can also be printed on an A4 size paper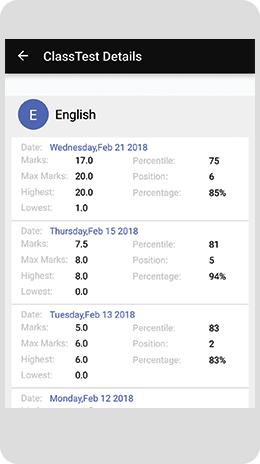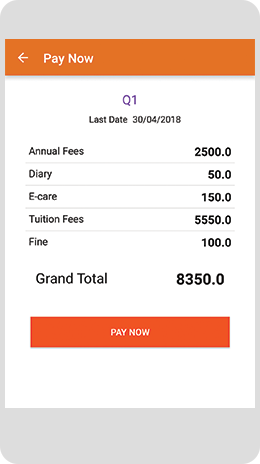 VIEW FEE PAYMENT RECORD
Parents can pay school fees online from the comfort of their mobile phone.
View Fee Payment details. When did you make the fee payment and how much did you pay.
Easily download payment receipt from your phone
ONE LOGIN FOR ALL
If you have more than one child studying in the same institute then you dont need to re-login to see details of other children.
Our software automatically maps siblings and parents can easily switch users without the need to log-out and log back in.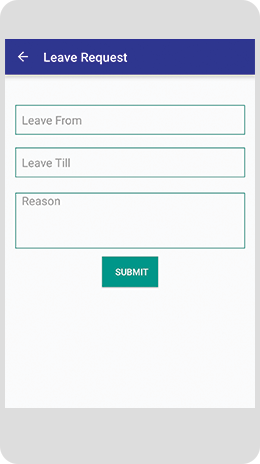 LEAVE REQUEST
Parents can apply for leave in advance!
Teachers will see that the child is on leave when they will be marking the attendance for that date
SUGGESTION BOX & SURVEY
Parents can write directly to school Administrator via this feature
Parents can also request changes to child's profile via this method
Parents can respond to customized surveys created by the school using the Edusecure Survey Management form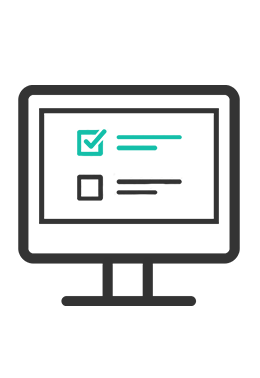 Available for iOS & Android users
Teachers, Parents & Students can download the app from Google Play store.
Exciting Opportunity to Transform Your Institution through Edusecure Mobile App
Edusecure Mobile App is the ideal solution for your institution to grow to next level. In today's connected world, give the best digital tool to your teachers, students and parents. Enjoy the benefits of having a dedicated mobile app in your institution's name.